It's time to step away from outerwear posts and talk about the clothing combination that has been consuming my focus this autumn:  the sweater and skirt combo.
It's a classic combination.  It's easy to pull together;  most of us have some sort of simple knit sweater and skirt in our wardrobe.  And for some reason, right now, this combination looks fresh.  Streetstylers have rendered the skirt and sweater combo modern chic by pairing a masculine fisherman sweater with a feminine flouncy (some say fluted) skirt.  The combination of masculine and feminine elements in a single outfit gets me every time.  It can be difficult to succintly define one's style, but if pressed, I think I might say that my style is a bit of masculine with a bit of feminine.  The current SS combo embodies just that.
My 25 Things Challenge (more on this to come) has caused me to be more thoughtful about my purchases and aim to add specific items to my closet.  Ever since I spotted the SS combo, I knew I'd have to add the two key items to my closet.  As of this past week, I completed the mission.
Now for some SS combo inspiration…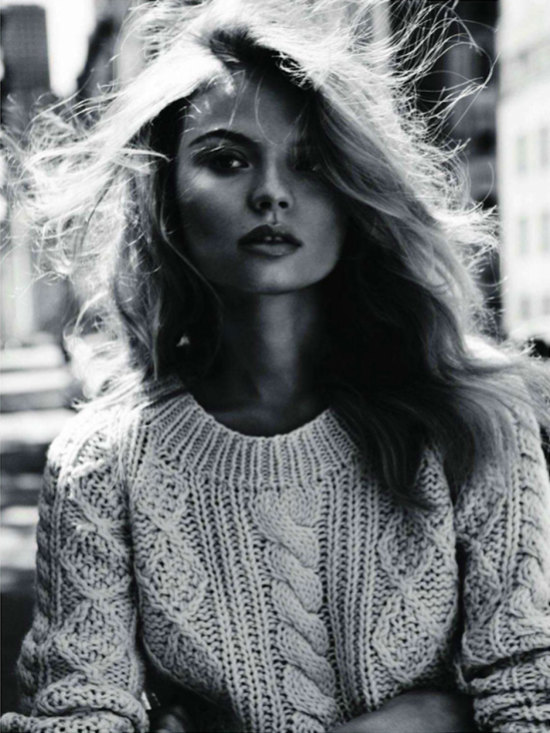 Via Tumblr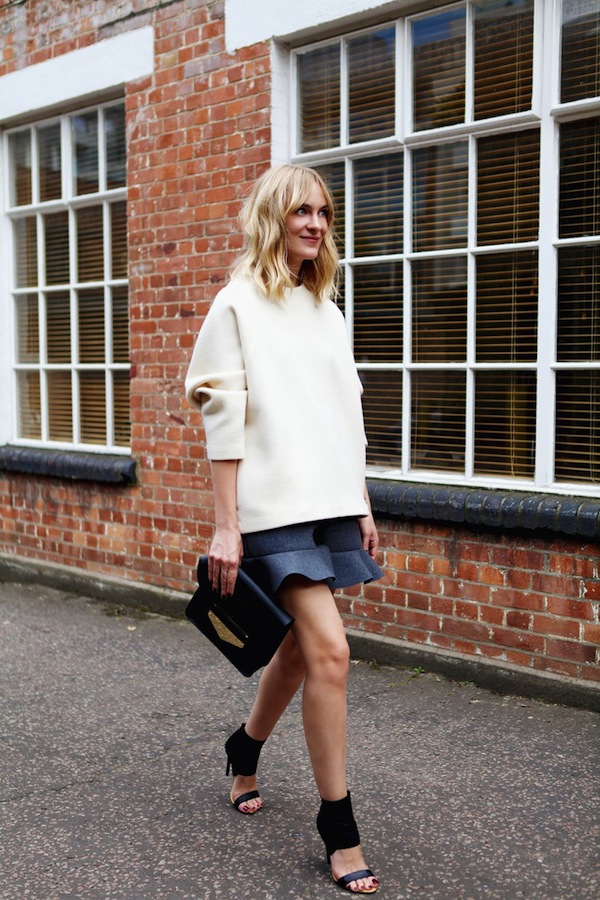 Blame it on Fashion via Haute Design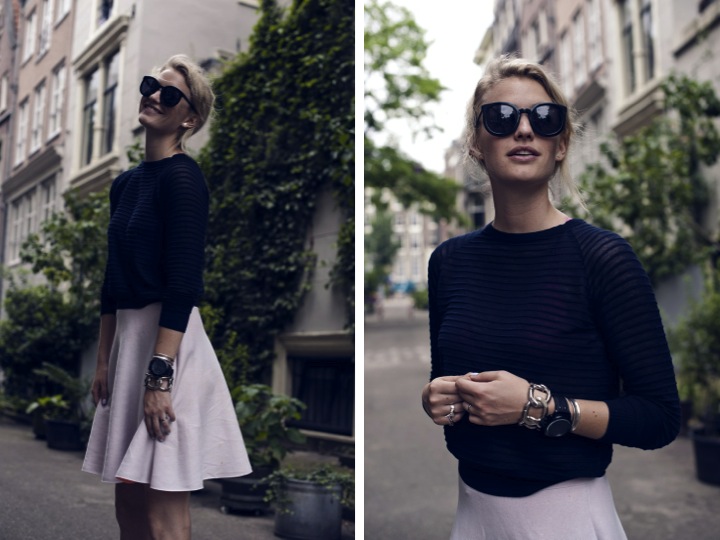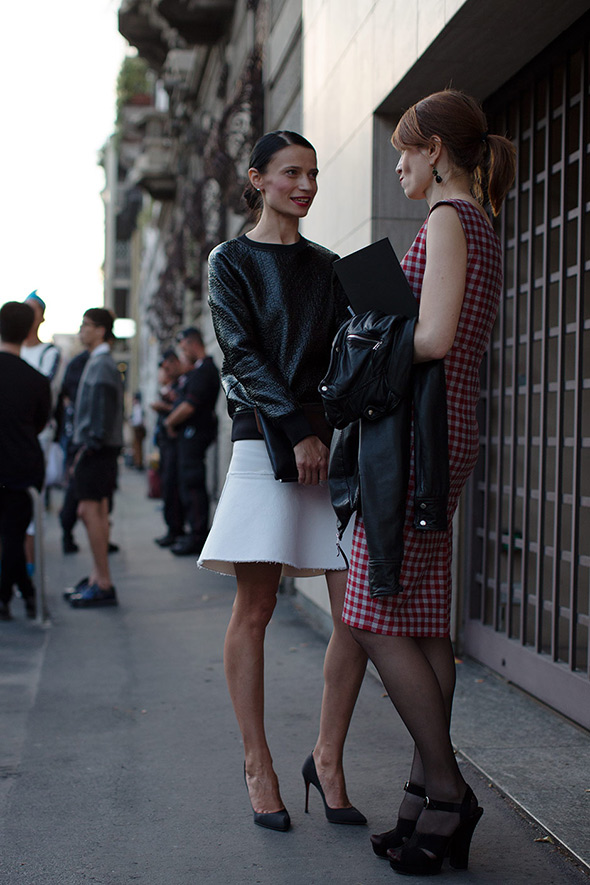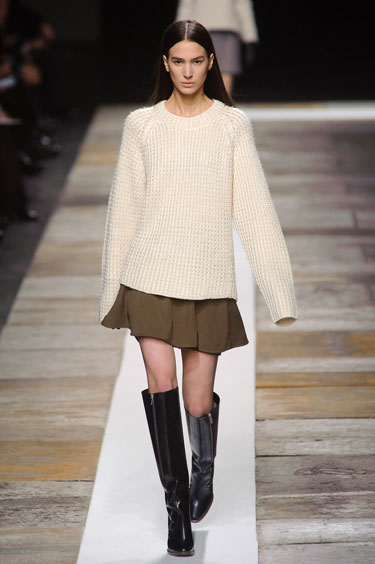 Theyskens Theory runway via Bazaar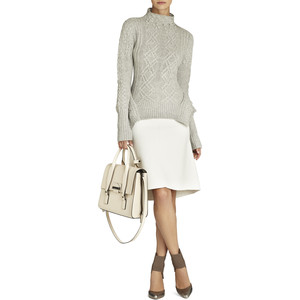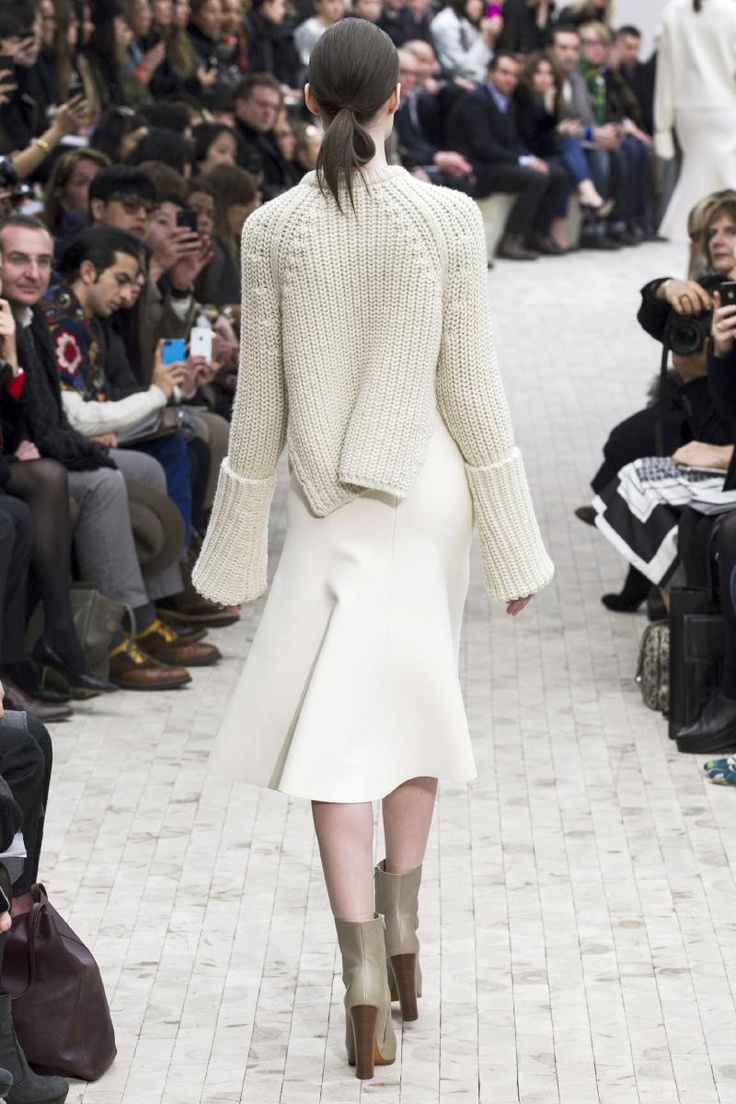 Celine Fall 2013 via New York Magazine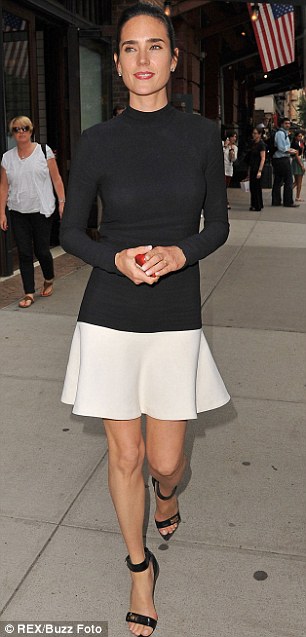 Jennifer Connolly via Elements of Style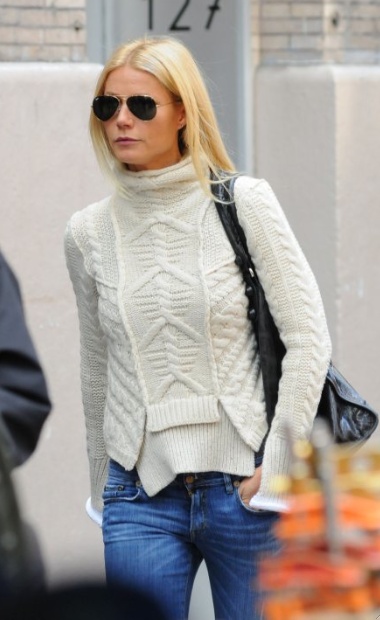 Via Pinterest.  Gwyneth Paltrow wearing Celine in 2011.  (Side note:  I saw a great Antik Batik sweater at Galeries Lafayette last month that reminded me of this sweater.  I considered buying it and didn't.  A similar version is available on the Antik Batik website.  Other split-hem fisherman sweaters can be found at Ann Taylor Loft and Anthropologie.)
Now, to recreate the SS Combo:
SWEATER OPTIONS
I purchased this now sold-out Madewell sweater.  If you're interested in this sweater, you might want to call customer service or check the stock at your local store.  Make sure to keep in mind that it runs large.  I ended up ordering an XS, a size I never wear!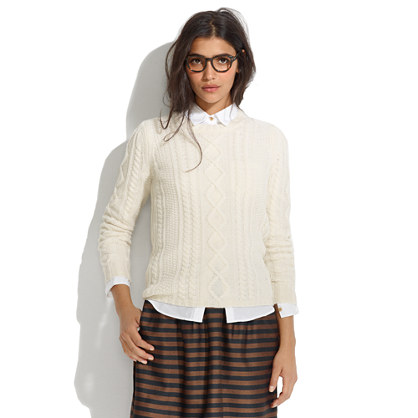 Here are my other favorites: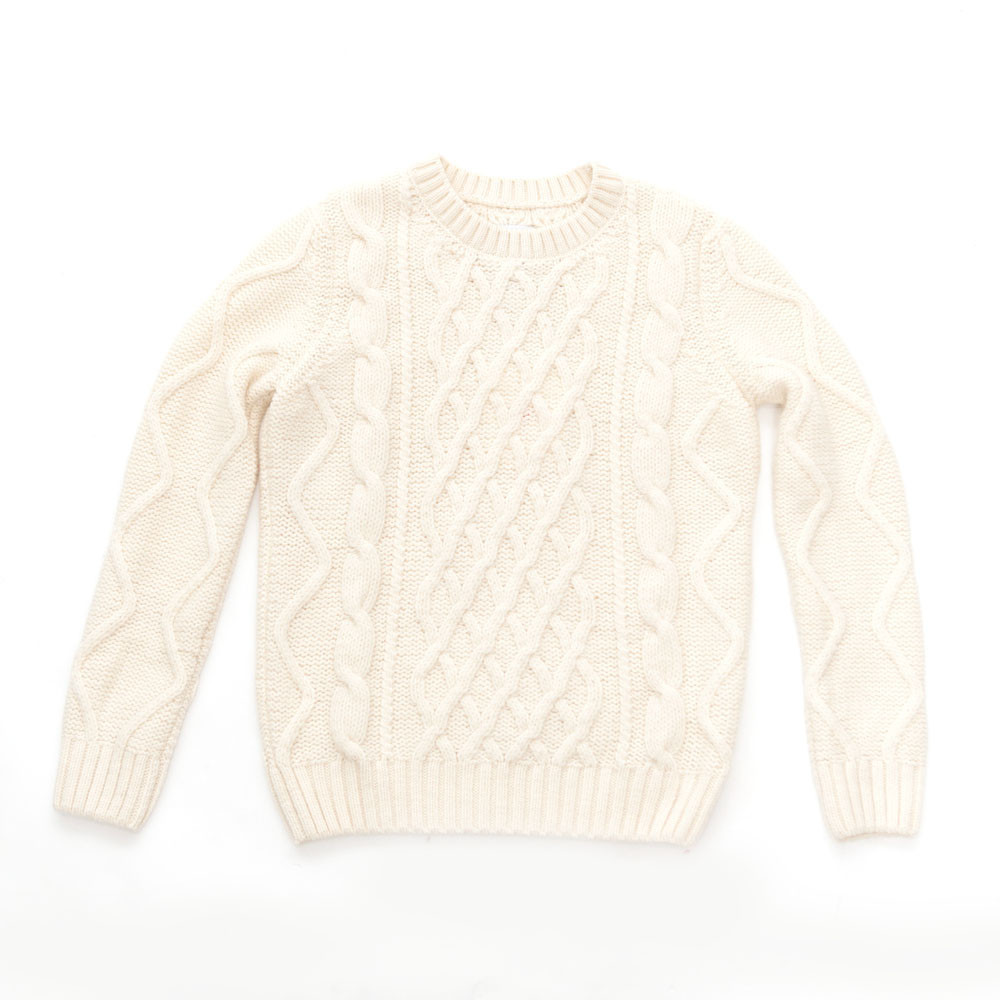 Boast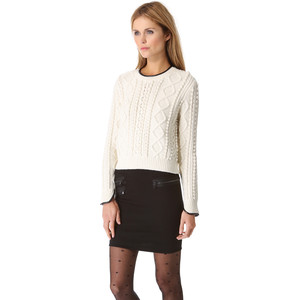 Some other fisherman sweaters I recommend checking out:  Lord & Taylor, Lands' End, TopShop, Steven Alan, LLBean, and Marc by Marc Jacobs.
An inexpensive Liz Claiborne option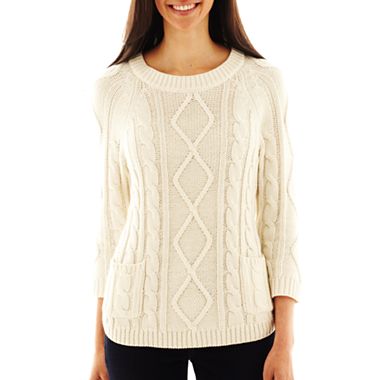 Other inexpensive options can be found at Dorothy Perkins here and here.
For a turtleneck version, I love Brooks Brothers' take.  Other options are available from Peregrine by J.G. Glover, Altuzarra, J.Crew, and Zara.
SKIRT OPTIONS
I picked up a black flouncy skirt in the Zara section of Galeries Lafayette in Paris.  I don't see my skirt online here in the US, but there is a patterned version of it for sale here.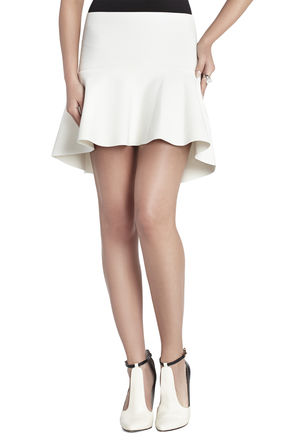 BCBG.  BCBG has other options: here and here.  Be forewarned that these skirts are clingy.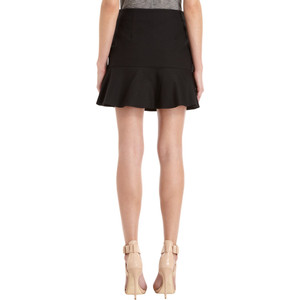 Barneys.  Another Barneys option here.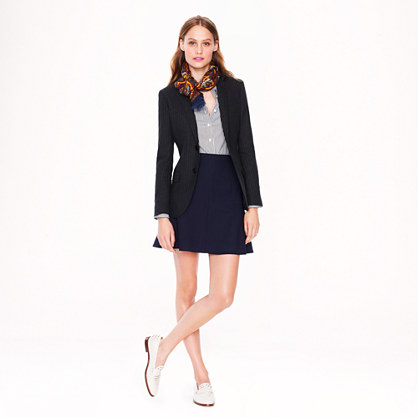 I love J. Crew's version in navy.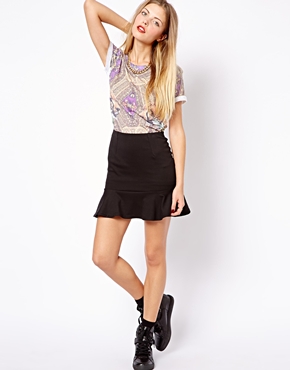 Asos.  Asos has a patterned version as well.  So does Marc by Marc Jacobs.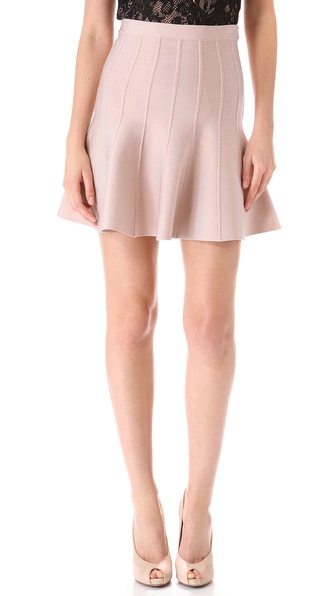 Banana Republic has a couple of good options here and here.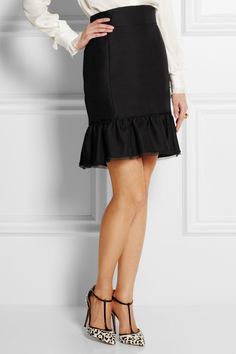 And the piece de resistance…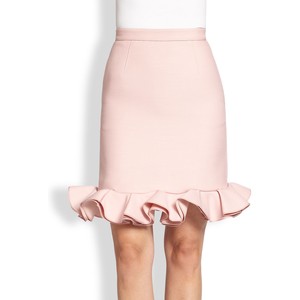 This silhouette will have staying power throughout the spring; spring runway fashions included the SS combo, particularly the flouncy skirt.  So rest assured you can continue flouncing your way into spring!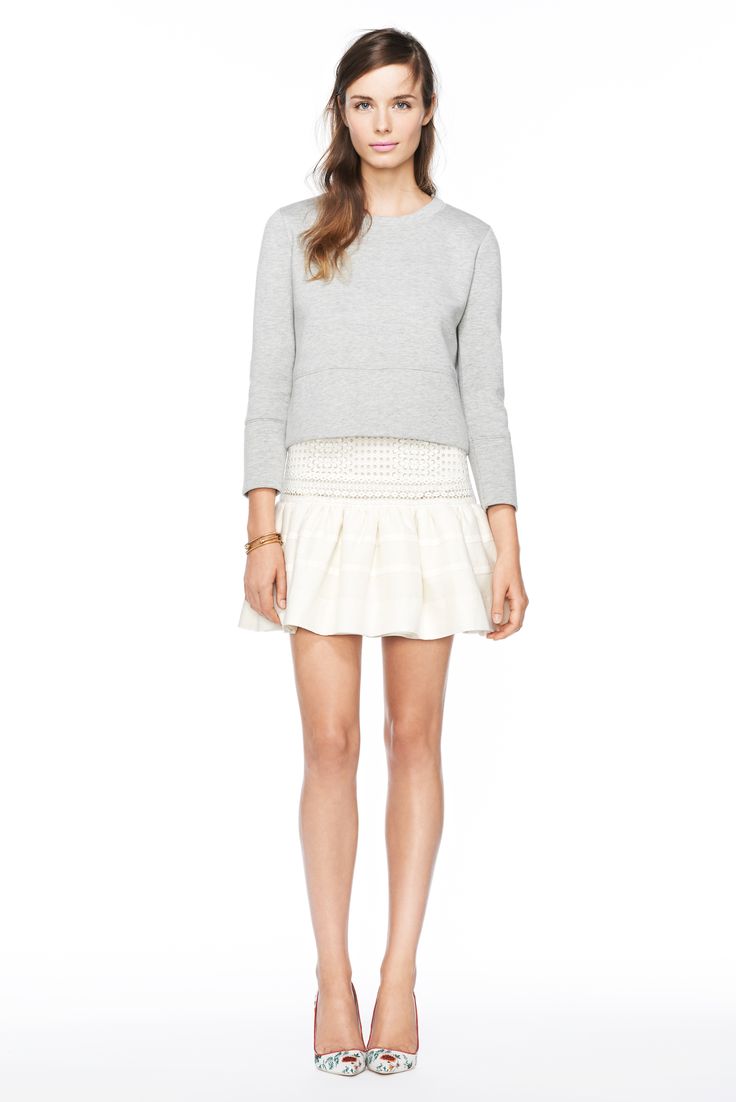 J. Crew ensemble via Daily Cup of Couture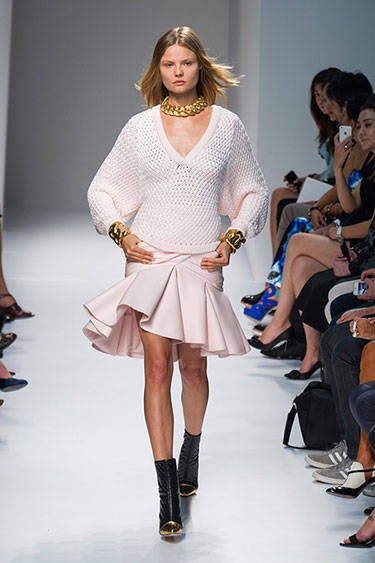 Balmain via Harper's Bazaar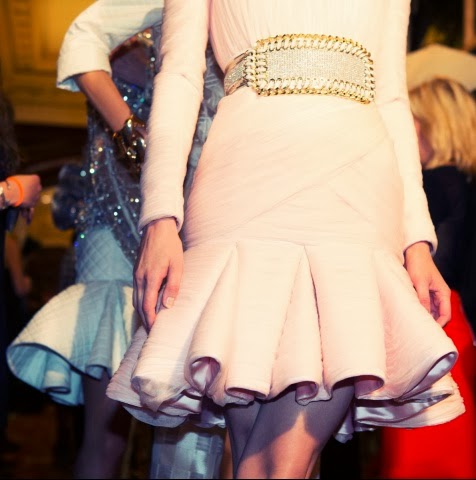 Balmain via Daily Cup of Couture
Is the SS combo a part of your wardrobe?  What do you think is the freshest fashion combination of the season?