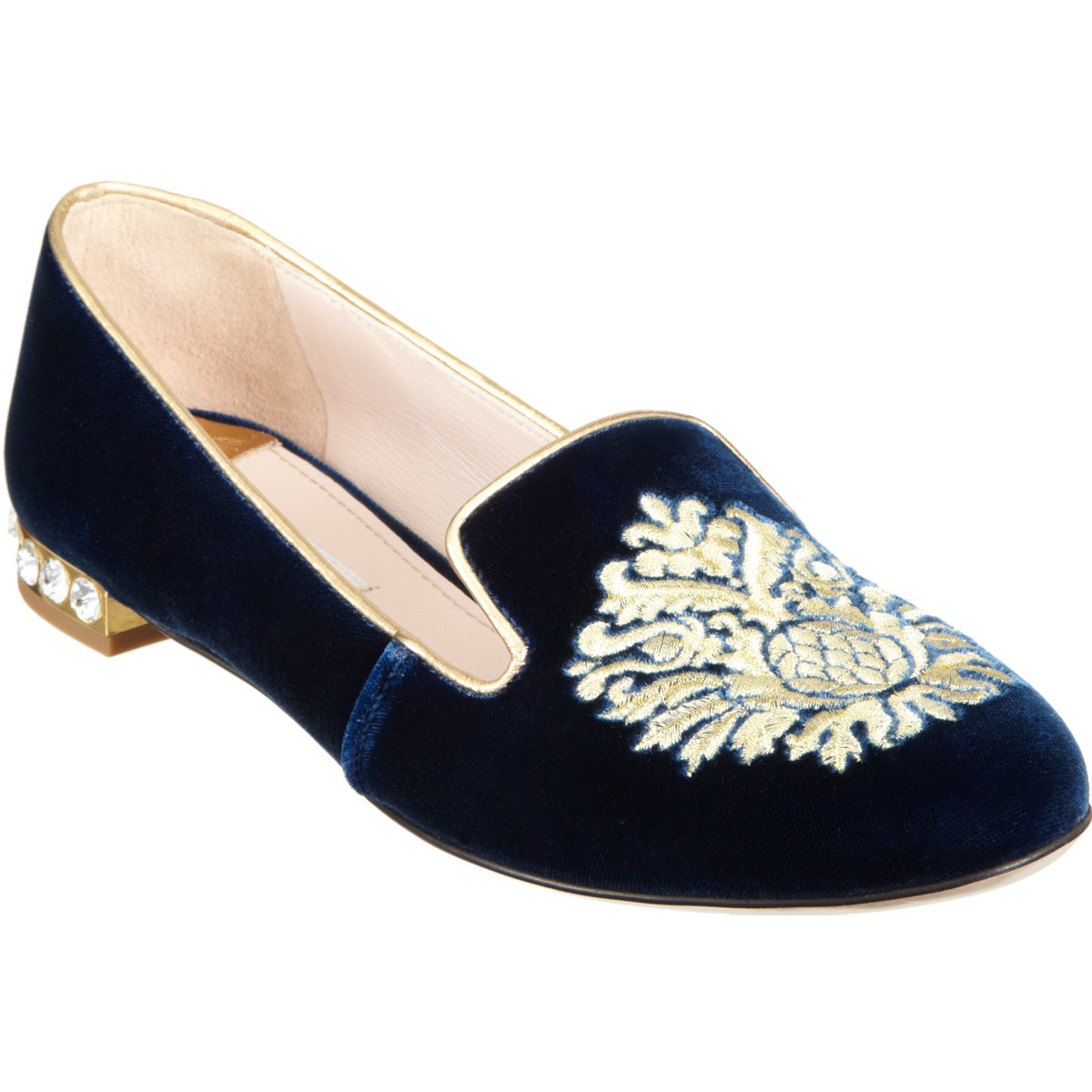 Barneys
I don't know how these embellished velvet Miu Miu loafers previously slipped past me, but somehow they did.  Thankfully, a pair caught my attention.  When exiting the subway station on my way to work yesterday, I couldn't stop staring at the sparkling-like-a-diamond jewel embellished heels of a woman otherwise sporting no adornment.  My eyes followed her heels until they were out of sight.  As luck would have it, this morning while browsing Pinterest,  I stumbled upon this photo of the loafers paired with a chic black tote.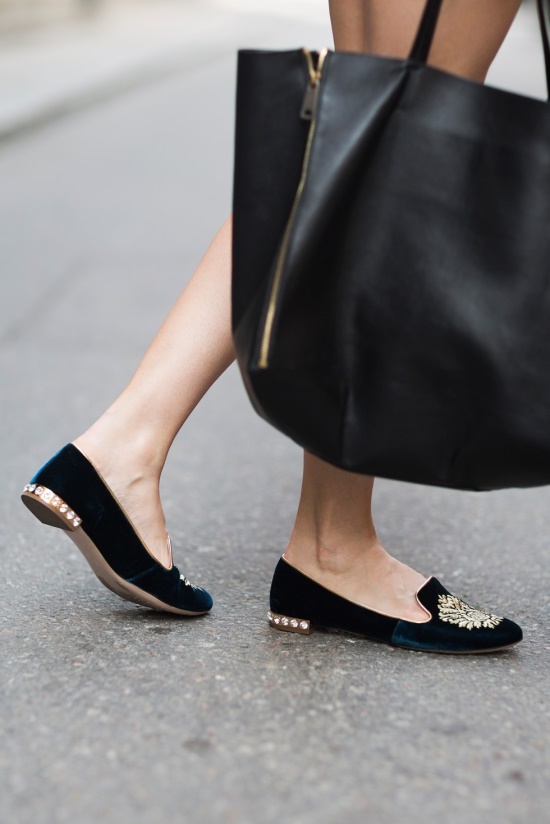 Pinterest
My style desires typically don't include flashy shoes, but maybe that's why I'm so captivated by these.  The sparkly heels on these loafers would add excitement to any outfit and the sumptuous velvet makes them extra luxurious.
I own a pair of striped cotton smoking loafers, but velvet smoking loafers are still on my list of items to acquire.  This might be the pair.
How do you feel about velvet loafers?  Do you own any?   What's your take on adding a bit of flash to an outfit?