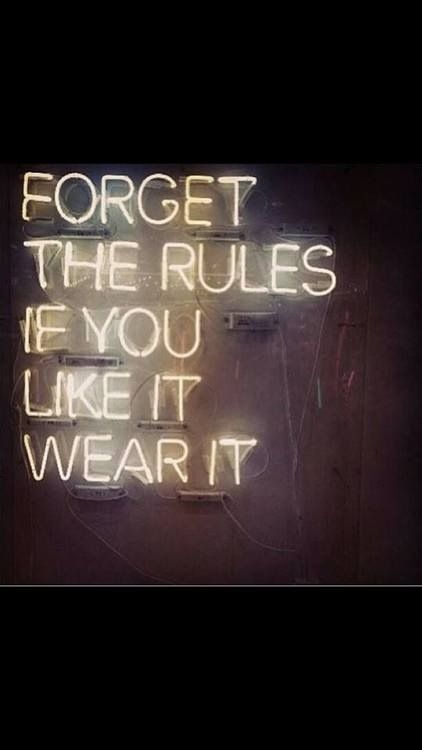 Style Confession:  I wear black all summer long.
It will probably come as no surprise to you that I love wearing black, since this blog has prominently featured many black pieces.  Even those who love black usually take a break in summer.  Not I.  While I admire chic all-white ensembles, typical of a South of France style, my wardrobe isn't there yet.
Outside of work, in the summer I typically wear a black skirt or an ankle length/cropped pant with whatever style of top appeals to me that year, and a pair of Jack Rogers sandals.  For many years, my top of choice was a polo shirt, then it was a simple sleeveless top.  Last year it was the sleeveless peplum top.  And this year, it's the sleeveless button down top, reminiscent of the basic button downs that I love so much in cooler weather.
I've purchased a few dark (2 out of 4 are black and the other 2 are navy) sleeveless tops and I've been living in them and my other black items on these summer weekends.
(Side note:  I still haven't shared my 2013 purchases with you, but I'll remedy that sometime in the near future.  Not to worry, I haven't hit 25 items yet).
Sure, I own clothes in summery colors and I've shared my love of Lilly Pulitzer previously on this blog, but when it comes down to it, I feel most comfortable in dark colors.  In black.   A lot of days, like today, I wear black from head to ankle.  A couple of month ago, my best friend chastised me about having so much black for summer, but, as I said to her, that's what I like.  I feel most like myself when I wear black.
So I'm devoting this post to some of my favorite ways to wear all black in the summer.  I think the trick is to show some skin; a bit of arm, a bit of leg, and let the accessories speak summer.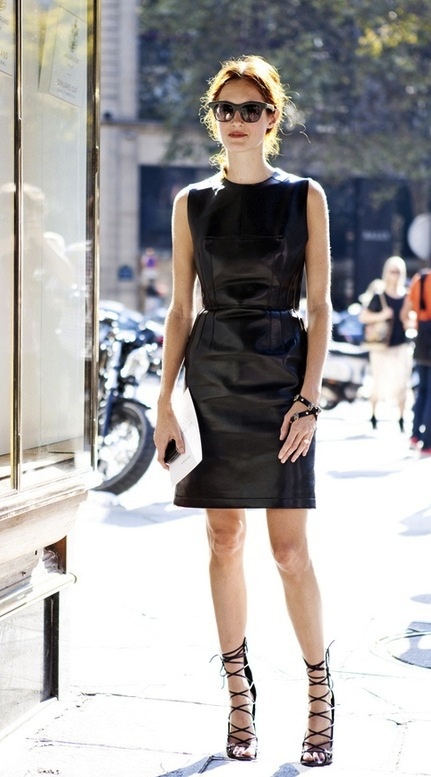 Mark D. Sikes
Of course, the LBD is the most readily apparent way to wear all black.  It looks extra chic paired with black strappy accessories, don't you agree?  This dress could be worn year-round, but the accessories scream summer.
While the leather top isn't going to work on the hottest of days, another tucked in top can be substituted.  The cropped pants hint at the rising temperature.  Again, the accessories, strappy shoes and sunglasses, make this outfit summer ready.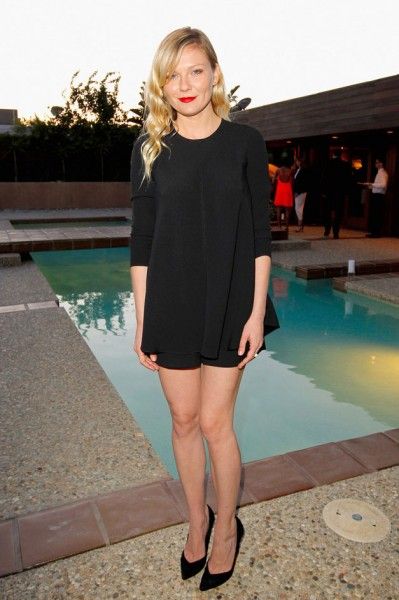 I don't wear shorts, but if I did, I would want this tunic and shorts ensemble from Proenza Schouler.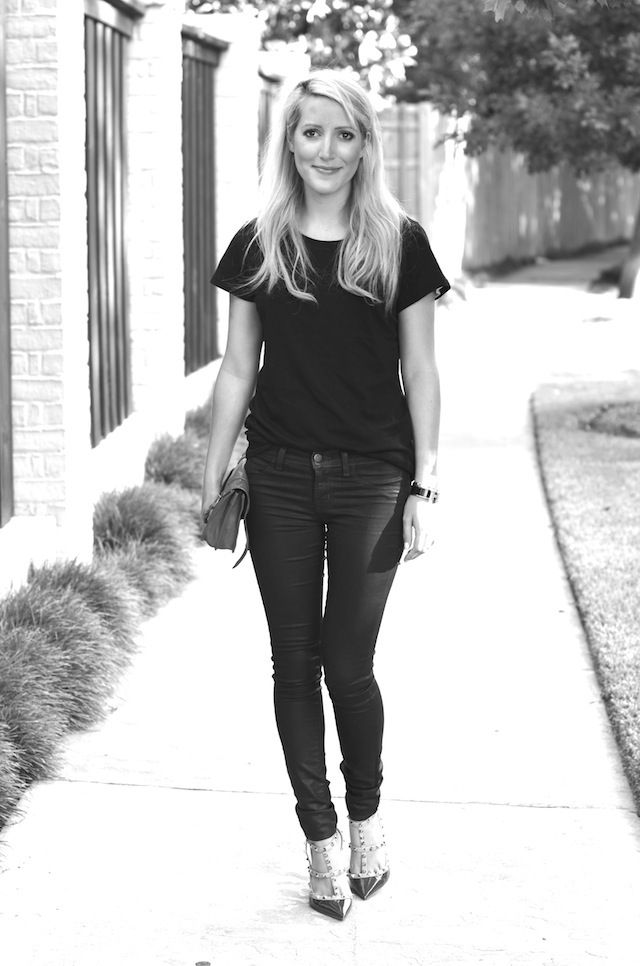 Krystal Schlegel
The pieces here are so simple.  A black T and coated black jeans elevated by an Hermes cuff and those magical Valentino Rockstuds.  When I get my Rockstuds, I plan to use this photo for styling inspiration.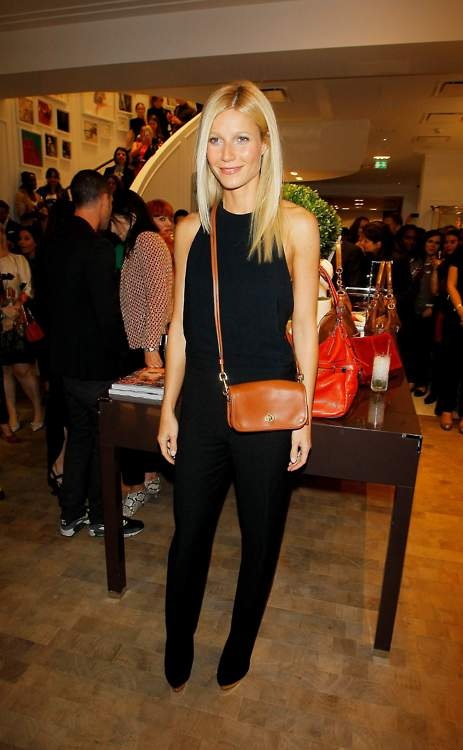 Tumblr
And of course, Gwyneth, who can take any fashion concept and make it look like gold, is perfection in a sleeveless black ensemble paired with a contrasting tan leather shoulder strap handbag.
Do you wear black year round?  What's your uniform this summer?